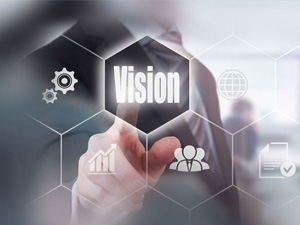 Building trust relationships with our customers.
AICON INDUSTRY is a serious, reliable interlocutor which 'actively' supports customers on a daily basis.
Our modus operandi centres on the discussion and sharing of objectives and operational strategies which will generate effective results.
Success for our clients means success for us.
Improving the quality of customer work on a daily basis.
AICON INDUSTRY identifies the philosophy behind every project, seeking to construct intuitive devices that simplify day-to-day work activities. None of the procedures for installing, programming, using and maintaining our products require significant training.
Continuous development for the benefit of customers.
AICON INDUSTRY makes considerable investments into researching and developing new technical solutions to put on the market, on an ongoing basis.
The company is committed to achieving the highest results in terms of technology and quality for all its products and services, for the benefit of customers.